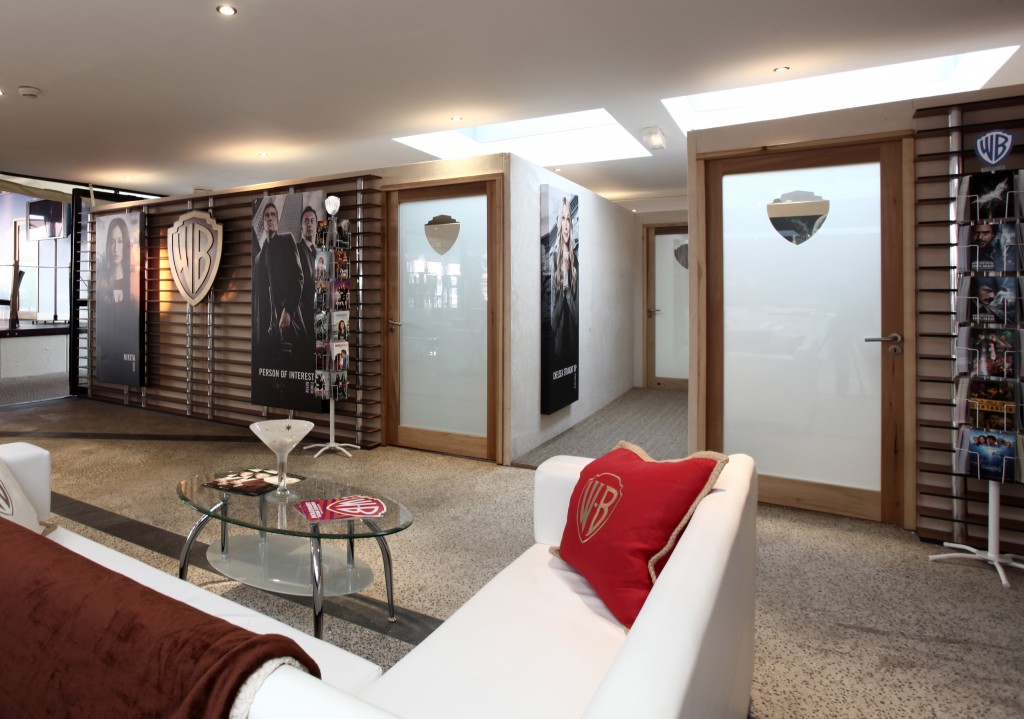 TRIO has designed and constructed trade show booths throughout the US and in multiple global locations.
From the largest complex booths for studio clients at such mega-shows as Comic-Con, E3, and Toy Fair, to a 10'x 10' booth for the first time exhibitor at a local show, TRIO offers comprehensive trade show services for whatever may be required; design, construction, lighting, audio/visual, staffing, furniture rental, trucking, graphics and signage, security, or catering.  For smaller booths we also offer various turn-key set ups to ease the load-in process while meeting smaller budget requirements.
Our long-standing relationships at the various convention locations allows us to move smoothly thorough the load-in and strike process. Our organized approach provides our clients with peace of mind so they can concentrate their trade show preparation efforts on promoting their product.